AVAYA TELEPHONE SYSTEM INSTALLATION IN DUBAI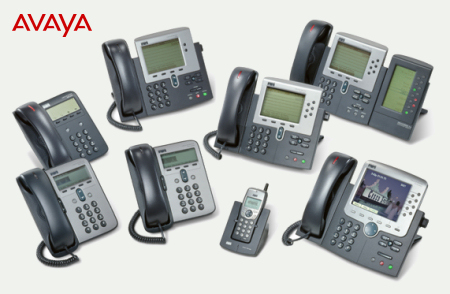 We are the one of leading installers, suppliers and maintainers of telephone systems in Dubai, UAE ,specialising in the Avaya IP Office communications platform .Whilst we fully understand telephone systems, we perhaps more importantly understand business and we are sensitive to the challenges faced by businesses today. Depending on your home or office size and needs, we will recommend the phone system that best suits your environment. We design, install, repair and service phone systems across Dubai. AVAYA TELEPHONE SYSTEM INSTALLATION IN DUBAI.
Avaya Phone System Maintenance
With fully accredited engineers, fully trained customer service representatives and dedicated account managers, incovo are on hand to deliver 'best in class' technical expertise on business telecoms systems support, how and when you need it. Our Business Telephone System maintenance service covers all Avaya phone systems including Avaya IP500, Avaya IP Office 500v2, VoIP Phone Systems, Avaya IP500, Avaya IP Office 412, Avaya IP Office 406, Avaya IP Office Small Office Edition and more. AVAYA TELEPHONE SYSTEM INSTALLATION IN DUBAI. We also support all applications and peripherals connected to your phone system
AVAYA SMALL BUSINESS TELEPHONE SYSTEMS
Avaya also make scalable communications solutions with their range of Avaya business telephone systems for small businesses. These affordable, future proof systems are a smaller initial investment with powerful capabilities to help your staff improve their productivity by helping them quickly and reliably connect with one another and respond more quickly to customer / client queries. Avaya offer simple, flexible, easy products to help make business communications easier and more efficient.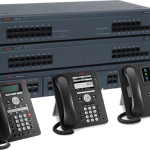 AVAYA IMPLEMENTATION AND INSTALLATIONS
DOS Technologies in Dubai,UAE provides the proper resources to ensure your Avaya implementation is executed successfully.AVAYA TELEPHONE SYSTEM INSTALLATION IN DUBAI :
Data Gathering: Upon commencement the customer will be assigned a Project Manager who will guide you throughout the project. Prior to the commencement of the implementation, your Project Manager will review your implementation in complete detail, set the level of expectations and coordinate installation and training dates.
Pre-Installation & Remote Avaya Programming: Using all of the data gathered by your Project Manager via a system planner. You will be able to address the need of your business by defining user information, extension numbers, trunking, IP addresses, a local dial plan, a networked dial plan if required, auto attendant information, speed dials, call pickup groups and hunting. Once the information is compiled and approved by the customer we will complete all of the Avaya programming in our offices.
Telephone Installation: We will be flexible in setting your installation date and always accommodate after-hours time when necessary. Our installation team, including your project Manager, will install your pre-programmed solution and ensure a smooth transition. Once the solution is installed and working the final enhancements will be made while onsite.
First Day of Business Coverage: We will be on-site for the first day of business coverage using your new communications solution. This includes making any final changes to your solution as well as providing necessary training to your team, such as end-user and administrator training. You will be provided customized administration guides that are tailored to your needs and your work envorinment.
AVAYA TELEPHONE SYSTEM INSTALLATION IN DUBAI
We can install, support and maintain all Avaya phone systems to ensure you can meet the communications challenges your business faces. AVAYA TELEPHONE SYSTEM INSTALLATION IN DUBAI. Contact us for AVAYA DUBAI installation for your office.We can supply and install Avaya telephone system any where in UAE. Our services area include Abudhabi, Dubai, Umm Al Quwain, Ras Al-Kaimah, Sharjah, Umm Al Quwain, All Ain and Ajman.