Digium Switchvox IP PBX Dubai
Digium Switchvox PBX Premise Solutions help your employees work smarter with advanced applications that increase efficiency, including voicemail to email and a browser based switchboard that allow you to drag-n-drop your calls, update your CRM, chat with co-workers, and more. A Digium Switchvox system is not just a PBX. It is a full-featured Unified Communications (UC) solution built for small and medium organizations. Customers love the flexibility.Digium Switchvox IP PBX Dubai.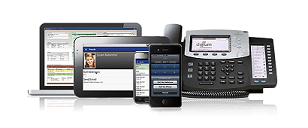 Switchvox provides the power to communicate Where and How You Want, whether you're at your desk or on the road.
VoIP Phone System Options to Fit Your Business

Switchvox appliances come in multiple sizes so that you can have a powerful, VoIP phone system to meet the needs of your company today. And, you can easily future-proof your business for tomorrow too. As your business grows, with Switchvox Anywhere, you can seamlessly move to a larger system or the cloud with minimal associated costs and network changes. Compare Switchvox appliances and see which one is right for your business. Digium Switchvox IP PBX Dubai.
For more information and a full list of included features contact DOS Technologies….