NEC IP PBX DUBAI
As one of the world's greatest telecommunication companies, NEC's portfolio of telephone systems delivers the best technology can offer.  With NEC Telephone Systems your businesses can transform its communications and work more productively and effectively. NEC IP PBX DUBAI. Nec IP Pbx System Designed to be both versatile and scalable for your growing business needs.
These fast, reliable and secure telecoms systems range from highly featured handsets to call management, call centre applications, business mobility, messaging, communication portals and more.
An NEC IP-PBX is a PBX that is based on the IP Protocol for the connection between the system components: The Call Server; The Media Gateways; The IP-Phones and the VoIP Applications. The NEC IP-PBX usually controls the different components using a standard control protocol .,
This comprehensive solution delivers a fully functional NEC IP-PBX along with a complete set of voice features and sophisticated unified communications and collaboration applications that can be tailored to your specific business needs. NEC IP PBX DUBAI.
DOS TECHNOLOGIES can provide you with the right communications solution for your business. Whether you are a small company looking to grow or a large organisation with numerous offices worldwide, we will recommend the right telecoms solution, which has the flexibility to grow with you and meet your future requirements. NEC IP PBX DUBAI.
When you buy a NEC IP PBX from DOS Technologies you will have the high quality service you need to keep your system running effectively. NEC IP PBX Dubai. With 24/7 support 365 days a year, DOS Technologies is renowned for customer service from installation through to on-going account management..
NEC SL1000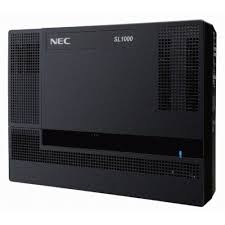 NEC SL1000 FEATURES
Room monitoring from outside
Warning Message during night mode
Remote Inspection, with auto-emergency call
Sensor Connectivity with auto-emergency call and warning message sending
Built-In Auto Answer
(Standby mode) during night mode
TDM/IP Coverage
ISDN Compatibility
Voice Mail Integration
Paging Announcement
Programmable Function Keys
NEC UNIVERGE SV8100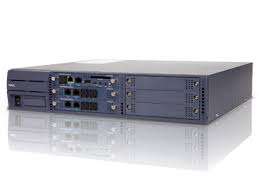 NEC UNIVERGE SV8100 FEATURES
Unique interchangeable handset design
Unique Net link survivability between branches
Unique Bluetooth handset
Modular architecture for economical scalability
VoIP and traditional voice support
Aggressively priced
Embedded applications including voice mail
Mobile Extensions at no extra cost
NEC UNIVERGE SV8300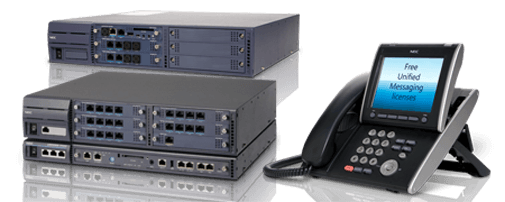 The SV8300 is a full-featured IP based communications system providing a rich feature set of existing NEAX2000 IPS, with pure Voice over IP (VoIP) communications, across corporate Local and Wide Area Networks (LAN and WAN).
Dual CPU (Option)
Remote node unit
Small to medium Call Center
Open SIP Standard terminal
Hotel functionality
CCIS Networking
SIP Trunk point to point and to multipoint
Least-cost routing for self-healing networks
IP-DECT solution
NEC SV8500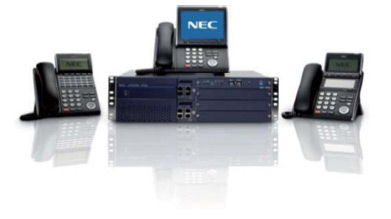 NEC UNIVERGE SV8500 FEATURES
NEC's tradition of quality and reliability is reflected in the SV8500's robust features. SV8500 Communications Servers maximize availability and ensure business continuity through a number of capabilities, including:
CPU Redundancy within a system
Redundant Power (Load Sharing Parallel Operation)
Redundant Common Control Board
IP Network Failover for station, trunk and conferencing
Cluster survivability
Power failure transfer
Flash drive technology (No moving parts like Hard Drives)
Least-cost routing for self-healing networks
Advanced fault diagnosis
End-to-end encryption
Support for a wide range of tools, including:
UNIVERGE Mobile Client
UNIVERGE IP and Digital Terminals (both desktop and wireless DECT)
NEC DT300 and DT700 Series phones
Desktop Gigabit Ethernet
Compatibility with UC for Business
Integration with Microsoft's Office Communication Server.
Over 900 additional service features
We can install, support and maintain all NEC IP PBX Dubai to ensure you can meet the communications challenges your business faces.NEC IP PBX DUBAI. Contact us for NEC IP PBX installation for your office.We can supply and install NEC IP PBX any where in UAE. Our services area include Abudhabi, Dubai, Umm Al Quwain, Ras Al-Kaimah, Sharjah, Umm Al Quwain, All Ain and Ajman.