AVAYA DUBAI
Avaya is a global leader in enterprise IP PBX communication systems.  AVAYA DUBAI provides unified communications, contact centres, and related services to leading businesses and organisations around the world.  Companies of all sizes depend on Avaya for state of the art IP PBX solutions that improve efficiency, collaboration, customer service and competitiveness. AVAYA DUBAI.
Easy to Use and Manage
Work from Anywhere
Interconnect your offices
Conference Calling
Easy to Expand
Support for many advanced features
Wide range of supported technologies
Flexible management: Easily adapts to your changing business needs.
The company has been providing services to in the communications sector and has developed a reputation for outstanding service.  Our philosophy of being a provider of quality products and services, allows for the adoption of the AVAYA IP Office into our portfolio of products and we now have many national clients successfully running AVAYA systems.AVAYA DUBAI.
Avaya Features
Several new offerings prompted Avaya's earning the top score in the Features category of the review. Among them is impressive new desktop multimedia software. AVAYA DUBAI.The Multimedia Client offers easy-to-use, desktop point-to-point video conferencing, with the added advantages of Instant Messaging and "presence" propagation, which provides co-workers with users' real-time availability status.AVAYA DUBAI. Upcoming releases are expected to include multipoint video conferencing. With the Multimedia Client a user can access the full array of features in Avaya's Communication Manager software from their desktop, regardless of the user's location.
Avaya IP Office
The Avaya IP Office phone system can measurably improve your company. If your current system isn't helping you to increase sales, improve customer service and enhance productivity it's time to cheange. Avaya Dubai. Avaya IP Office delivers powerful call handling capabilities and provides detailed call reporting that can enhance the performance and productivity of everyone who uses it.Avaya Dubai.
IP Office system includes:
A Phone System – A Rack Mountable PBX with hundreds of features. Display phones. Desk- and PC-based IP phones. Voice over IP. Paging.
A Unified Messaging Server – Voicemail. Auto attendant. Unified voicemail/email. Personal Number. Call recording. Easy-to use graphical interfaces. Full synchronization with Microsoft® Exchange.Avaya Dubai
A Conferencing Solution – A built-in, private "conference bridge" that's available at a moment's notice when you need to quickly share information with a large number of people.
A Virtual Office Solution – Are you working out of the office? Avaya IP Office is an ideal solution for virtual offices because you can work remote through a corporate network infrastructure. Avaya Dubai . This means you can benefit from the "transparent" operation of many features (transfers, Caller ID, etc.), centralized messaging, and centralized administration to enhance information sharing and collaboration, increase company-wide productivity and lower costs.
Easy to Manage – Web based system management easily allows you to change system settings while you're in the office or away.Avaya Dubai.
Avaya 1403 Digital Telephone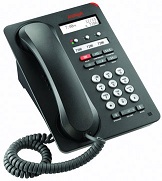 The Avaya 1403 Digital Telephone is designed for visitors and other occasional users, this phone provides a simple, familiar interface that is ideal for common locations in offices, stockrooms, lobbies, or drop-in desks. Avaya dubai.
The Avaya 1403 is compatible with IP Office Release 6.0 and higher. Avaya dubai.
Ideal for common areas and walk-up users
2 row x 16 character white backlit display
Supports 3-line appearance w/dual LEDs
Fixed feature buttons: volume up/down, mute, speaker, menu, hold, conference, transfer, drop, redial
2-way speakerphone
Hearing Aid Compatible
Message Waiting Indicator
8 personalized ring patterns
Upgradeable firmware
Connects to Digital Station (DS) port
Power source: supplied by phone system
Reversible wedge stand for desktop and wall-mount use
Compatible with IP Office Release 6.0
Avaya 1408 Digital Phone

Avaya 1408 digital deskphone is designed for Avaya Aura, IP Office and Integral Enterprise. Set up this phone for any type of user, in a cubicle or retail space. Avaya Dubai.The phone's interface is entirely straightforward with eight programmable feature keys, and several more fixed keys including headset, phone, call log, contacts and voicemail message. Avaya Dubai.
The Highlights of the Avaya 1408 Digital phone are:
Avaya 1408 Digital HandsetIt has 8 flexible programmable feature button

Each button includes red/green LEDs for easy status identification for the user

Fixed feature buttons for everyday phone use including conferencing, call-transfer, drop (hang-up), hold & microphone muting

All models include a high-quality 2-way speakerphone. Avaya Dubai.

Supports a full range of corded and cordless headsets through the integrated headset jack. Avaya Dubai.

Can hold hundreds of contacts and has a call log that can enhance productivity and personalisation

Context sensitive user interface along with three softkeys and a four-way navigation cluster – ideal for scrolling through the local contacts list or call logs

The three-line by 24-character display is white backlit for easier viewing in all lighting conditions. Avaya Dubai.
Avaya 1416 Digital Phone

The Avaya 1416 Digital Phone is a full-featured digital phone designed for communications-intensive users. The Avaya 1408 is compatible with IP Office Release 6.0.
The 1400 Series Digital Telephones – Avaya one-X™ Deskphone Value Edition is a family of cost-effective digital telephones that deliver familiar features at an attractive price point for customers with basic communications needs.Avaya Dubai.
The highlights of the Avaya 1416 are:
assets/ip-office-images/Business Phone System Handsets/Business Phone Systems Avaya 1416 and 1616 /16 administrable feature buttons and a 32-button extension module allows access to a total of 48 feature keys or speed dial buttons at one time – perfect for managed or serviced office applications

Each button includes dual LEDs (red, green) allowing user status to be clearly identified

Fixed feature buttons for everyday phone use including conferencing, call-transfer, drop (hang-up), hold & microphone muting

In addition, the 1416 Digital phone includes a high-quality Speakerphone, and supports a broad portfolio of wired and wireless headsets through its integrated headset jack

Context sensitive user interface along with three soft keys and a four-way navigation cluster – ideal for scrolling through the local contacts list or call logs

The viewing angle of the display on the 1416 Digital phone is adjustable and measures four lines by 24 characters

Additional caller related information is displayed with active appearances for easier call handling

The display is white backlit for easier viewing in all lighting conditions
Avaya 1608 IP Phone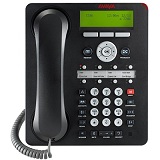 The 1608 IP telephoneAvaya 1608 IP Phone is a multiline IP telephone for use with Avaya Communication Manager or Avaya Distributed Office call processing systems. Avaya Dubai. The 1608 IP telephone puts convenient features and capabilities at your fingertips, including a Phone screen to view and manage your calls, a Contacts list, a Call Log, a menu of options and settings to customize your phone, and access to your voice mail. Avaya Dubai.
Some of the highlights of the Avaya 1608 are:
8 programmable feature buttons.

the feature buttons include dual red/green LED's displaying details of user status

fixed function keys for common phone call handling such as conference, transfer, drop, hold, mute.

a high quality, 2-way speakerphone.

The Avaya 1608 is compatible with our range of wired and wireless headsets via a headset jack.

built in 100 contact number storage and call log apps that enhance productivity.

3 soft keys and a 4-way navigation panel – ideal for scrolling through the local contacts list or call logs.

a 3 line x 24 character backlit LCD display
Avaya 1616 IP Phone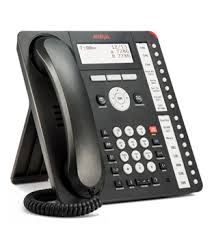 The Avaya 1616 IP Telephone is designed for the Navigator user. Receptionists, assistants, and managers are examples of Navigator users – people who answer incoming calls, transfer customers to different departments or extensions, and monitor several line appearances throughout a typical day. For the Navigator user, the 1616 provides the most one-touch line/feature/speeddial buttons without the need to scroll through on-screen lists
The Avaya IP Office PABX is designed specifically for businesses of between 4 to 1000 users and delivers the same communication capabilities of large enterprises. Avaya Dubai. This solution unifies communications, providing employees with a solution that allows them to handle all their business communication on the device of their choice: laptop, mobile device, office or home phone – using wired, wireless or broadband connections.AVAYA DUBAI.
Contact us for AVAYA DUBAI installation for your office .We can supply and install avaya telephone system  any where in UAE . Our services area includes Abudhabi, Dubai, Umm Al Quwain, Ras Al-Kaimah, Sharjah, Umm Al Quwain, All Ain, Ajman and Khor Fakkan.